Hello and welcome to our website!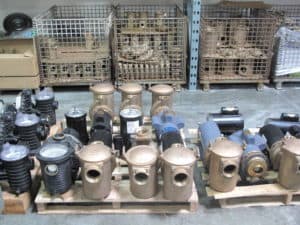 Welcome to Martin Pumps!
Martin Pumps is the premier manufacturer of heavy duty, residential and commercial brass pumps. Proudly manufactured in Santa Clarita, California, our pumps can be found in private home pools and cooling towers, industrial pools, and fountains worldwide, including South Korea, Saudi Arabia, and Canada. We offer 1/3 – 3 horsepower residential pumps and 3, 5, 7 ½, and 10-horsepower commercial pumps.
Martin Pumps are crafted from a special bronze alloy to produce the best quality pumps at a low cost. Our pumps arrive pressure tested for maximum performance quality and feature an improved design including a self-priming feature. The improved design maximizes performance, durability, reliability, flow rate, resistance to chemicals and corrosion, and ensures quiet operation.
Martin Pumps remains the standard-bearer for the highest-quality, longest-lasting residential and commercial pumps. Ask for us by name!
There are many ways to contact Martin Pumps!
Call us at 1-800-786-7110, 1-800-789-5123, 1-661-252-0115, fax us at 1-661-252-0117, or e-mail us at mike@val-pakproducts.com to inquire about or place an order today!
Have Questions About Our Pumps?
Send us a message and we'll answer any and all of your questions!